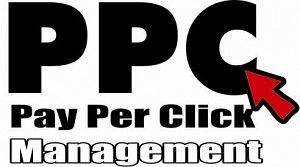 Understanding PPC
Pay Per Click advertising more commonly referred to as PPC can be an effective method of Internet advertising. We should probably qualify that statement; PPC can be effective if you understand the principles and have the time to perform the needed keyword research and conduct testing. If you are just beginning to create your online presence, we highly recommend you do not jump into the PPC arena as it can cost you a significant amount of money and provide little or no results.
If you are currently managing your own PPC campaigns, it's possible that you are spending entirely too much money and not achieving an acceptable ROI. As most people know, Google Pay Per Click is the big boy on the PPC playing field and you must know exactly what you are doing when running a PPC campaign with the "Big Boy." Other PPC systems are available at Bing, Ask.com, and many others.
At iConcepts Marketing, we believe in maximizing your PPC ROI and helping you increase your lead generation effectiveness. As part of our initial discussions, a member of our team will analyze your current or desired PPC advertising efforts to determine if you are on the right track. Many times we find our pay per click services management will save you 25-50% of your current PPC expense.
If you would like to obtain an in-depth analysis of the effectiveness of your current Adwords campaigns, you should visit our proprietary Adwords audit software by clicking the link below. This software is truly group breaking and can provide you a wealth of information that can save you hundreds if not thousands of dollars per month.
Contact Us to obtain your FREE Adwords audit. After you have run your free report we will set up a time to get on the fast track to PPC Success!