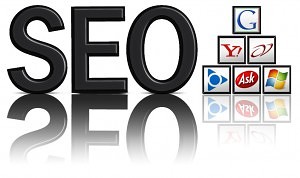 Search Engine Optimization (SEO) is critical to establishing an effective online presence. Small business SEO can exponentially increase targeted traffic to your website.
What is the Big Mystery with SEO?
Let's take a closer look to determine what SEO actually is and how, if used effectively, it can produce a huge ROI. Wikipedia defines Search Engine Optimization (SEO) as "…the process of affecting the visibility of a website or a web page in a search engine's "natural" or un-paid ("organic") search results." To be effective SEO has to follow strict, up to date, proven, techniques. Since Google is the leading search engine with a 67% market share, effective SEO demands an in-depth understanding of Google's intricate algorithms and ranking factors. The factors are continually being updated to display the most relevant search results to users. As the leading search engine, failure to align with Google's best practices can be disastrous. Properly aligning with Google's practices will cause you to exceed the standards of Bing and Yahoo. SEO involves the application of thorough guidelines and proficient techniques in the design, architecture, coding, content, promotion, linking, localization, personalization and socialization of your website.
Why Do You Need SEO?
Effective use of SEO means increasing free targeted traffic or visitors to your website as opposed to getting instant, but paid traffic through search engine advertising. Having a website is not enough. Without SEO your website is little more than a billboard in space. Marteting Sherpa, ComScore, and Nielsen all state, "SEO ranks highest, with growing importance as a source of leads for businesses." Most business owners and managers are hit with a barrage of calls from so called "SEO"experts that promise page one ranking of their business on a daily basis, but after investing a significant amount of their advertising budget the business realizes little if any return on investment (ROI). We definitely understand how business owners and mangers can become gun shy when considering how to implement an effective SEO campaign.
iConcepts Marketing, LLC professionals believe in helping the local business owner grow their company by providing value as opposed to just "Selling an Idea". We work closely with our clients to ensure they understand the basic principles and establish realistic expectations. Our company was founded on the concept that providing a small number clients with great results is far more important than providing mediocre results to a larger number of clients. This philosophy will ensure you receive individualized managed search engine marketing services. We are so confident in our SEO services that we offer a Performance Guarantee and up to 40% traffic increase to your website.
To learn more about our services such as Search Engine Optimization and how to avoid damaging techniques read our post on How to Comply with Google Panda and Penguin updates.
Contact Us today to get started with the best SEO service available.