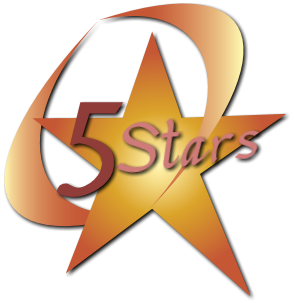 Reputation Management may be the latest buzzword, but it's reputation marketing that will grow your business, sell more products and services, gain more patients or secure more customers. At iConcepts Marketing, LLC we focus on helping local businesses with establishing their Reputation Marketing in Oklahoma City, OK and many other cities across the country.
Your reputation can make or break your business. And that is especially true of your online reputation. With nearly 9 in 10 consumers reading online reviews to determine the quality of a local business, credibility is critical to your success.
The 5-star rating is now the benchmark by which consumers who seek to buy anything– from a gas grill, to finding a new doctor or hire a roofer. Second only to those they know, 70% of consumers make buying decisions based on customer opinions posted online.
What are your customers saying about you?
As much as positive reviews can significantly bolster your business, bad reviews can bury your business. And if you don't have any reviews? That's nearly as troubling as poor reviews.
At iConcepts Marketing, we help businesses through proven reputation marketing strategies obtain more customers. Our proprietary systems analyze your current company's reputation and determine the best approach to improvement.
Whereas, reputation management methodology is reactionary—chasing the bad reviews after they have already happened. Through iConcepts Marketing proactive approach, we build your online reputation while monitoring dozens of sites where customers may rate and write an online review.
How consumers make buying decisions will change how you view marketing
From Google, Yahoo, Yelp, Yellow Pages, Foursquare and numerous other sites, people seek—and rely on—online reviews for buying decisions.
Trust. Whether seeking a new dentist, hairstylist or a new book to read, consumers want information they can trust to help make the right buying decisions. And for 7 out 10 customers, positive online reviews inspire trust.
All the advertising, SEO (search engine optimization) and social media efforts in the world won't garner more business if customers don't trust you. As a business owner you know the importance of customer service. To achieve the most effective results, you must incorporate multiple marketing techniques in a coordinated effort. Properly implemented, SEO and Social Media marketing is many times more effective with a solid Reputation Marketing campaign as a foundation.
It is possible to improve your company's reputation. Even if your current online reputation is less than stellar, we can help stem the tide, turn things around and build up your reputation. After we identify the best approach, we meet with you to discuss techniques such as professionally recorded review videos, review collection methodology, and effective use of technology systems. Our services are proven to obtain results that far exceed our client's expectations.
To learn more about how to achieve a 5-Star Excellence Rating, contact us for a free initial consultation valued at $500. We will provide you a free Reputation Marketing report to let you know where you stand today to help you make an intelligent decision on the next steps to success.