Show the World You Care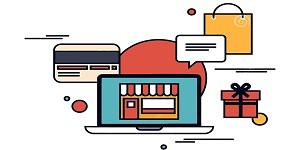 Create a Large Online Presence
While setting up a page on the web is helpful in numerous ways, reputation management is one of the most vital things an organization can do. When a possible customer is hunting for a local business by name or industry, you don't want them to see websites with damaging reviews. This could be minimized by creating pages on Facebook, Twitter, Google, and Yahoo Local. Since fewer than 10 percent of Google users advance to the second page of results, having various relevant corners of the web assists in trashing negative sites to the dark recesses of Page 2.
Monitor the Company Name and Products
One of the largest factors of reputation management is what everyone is finding online. Luckily, a business owner can sometimes track this as fast as people are finding it. By simply heading over to Google and doing a search on the company name or its branded product, a business owner can see precisely what others are seeing about their company. Additionally, it is easy to set up Google Alerts which informs you of new mentions with certain keywords, such as the company name. If anything negative pops up, corrective actions can be started.
Be Transparent on Social Media
A number of companies make the slip-up of eliminating negative mentions from their social media pages. Actually, they should be talking with the angry customerin full view of the public. When others see a company striving to right a wrong they already know the organization actually cares about its customers.
Marketing is only able to do so much when a company's reputation is tainted. Reputation management, however, can turn your business in the right direction. Contact Us today for more information.