What can your small business do with social media?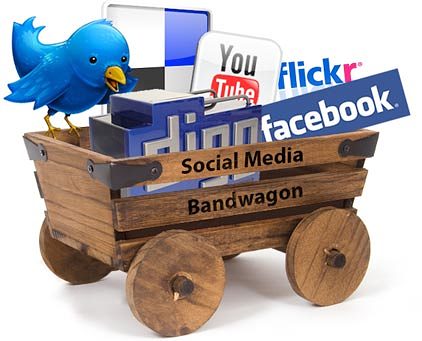 Many a small business could be under the impression that they have neither the time nor the budget to spend much more than a cursory glance at social media. That would be a mistake. Although it can definitely be overwhelming trying to get a working plan going with social media, it should be a part of every marketing mix moving forward. Not only does Google count social signals as part of their ranking algorithm now, direct traffic and ad opportunities make social one of the more vibrant channels to work with in your marketing.
To cut through a bit of that confusion, let's take a look at what small business is finding important to focus on, and how that could work for you!
How are small businesses employing social media now?
Businesses that are growing credit social media for a large part of their success. Over 90 percent of those surveyed by LinkedIn say that social is responsible for increased brand awareness and 82 percent say it is a very good tool for generating new leads.
Businesses that are spending in this area are the ones growing! 73 percent of growing businesses increased their SMM spending last year, and conversely 42 percent of small businesses that did not devote resources to social media did not see any significant growth.
What areas of social media should you focus on?
It's clear that successful small businesses are using social media as a marketing tool for lead generation. Ads on social media are skyrocketing popularity and effectiveness, and this can and should be an area of interest for any small business hoping to expand their reach. Furthermore, using social media for business intelligence, gaining valuable insights into your competition is an excellent use.
Mining social for positive reviews and mentions of your company can have long-lasting value, while there is a great deal to be learned from leading industry experts who post regularly on social media. Whatever avenues make the most sense for your small business, make sure to take action and devote a piece of your marketing pie to using social media to grow your brand, extend your reach, and keep on the cutting edge of what your industry offers. You can be sure your competition is doing just that!
Contact Us today to learn how to use Social Media effectively in your business.