See What You Need to do to Build your Brand Online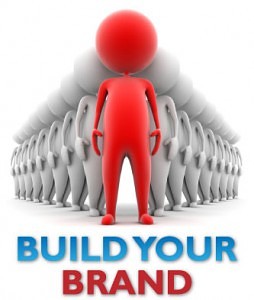 If you own an offline business and wish to take it online, or just want to begin a business online, you need to have an understanding of what exactly it takes to build your brand online.
In order to take your brand online you need to do some basic steps to get going.
Let's have a look at four steps to get you going with building your brand online.
Four steps to begin building your brand online
Here are some of the basics you need to secure so that you can successfully take your brand online.
Identify your audience and competition – For best results on the Web, you'll need to have a really good idea who your ideal customers are, and in addition to that, who is also after their attention, or put simply, your competition. Knowing this information going in is essential.
Building a web presence – You'll need a domain name for your brand that reflects your business, as well as web hosting to put it on. Have a proper website built, and don't opt for a free site that you see advertised. These are merely subdomains of another company's site, and you won't really own anything.
Get Social – Sign up for and create social media pages that you can publish to. These may be different for every business, but for almost all they will include Facebook, Twitter, LinkedIn and YouTube. Be sure that your contact information is the same across all of these properties, as well as your website. This is essential for ranking well with Google.
Create content and engage – Begin posting and publishing across your new Web properties. This can seem tedious and unfruitful at first, but it's an important step. Cross promote from one to the other. For example, announce a new blog post on Facebook or Twitter, etc. Once you begin to have people comment and engage with you, you are ready to take your brand to the next level, that of establishing authority in your space, a topic for another article!