Why Mobile is More Important Than Ever to Local Search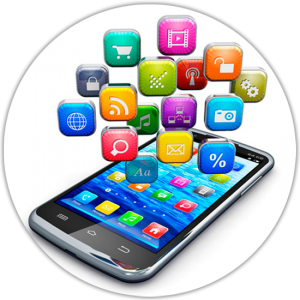 Everyone is aware that having a mobile marketing strategy is no longer optional, but somehow the word is slower being implemented among local businesses.
More than ever, local business owners have to realize the incredible opportunity that being active in mobile affords them, and just how best to capitalize on that. Here are several reasons why this is important, plus some things you can do about it.
Why you need to be mobilized
Should you need any more convincing, here are a couple of the latest statistics that illustrate the current state of affairs with mobile search.
A whopping 97 percent of people look online for products or services in their local area.
A full 73 percent of those mobile searches lead to visitors and conversions.
It is real time: 70 percent of those searchers act upon them within an hour.
They'll even use it in your store: 15 percent of consumers use their smartphone to price shop after they're in your store.
What you can do to take advantage of mobile for local search
There a number of things you can do to ensure that your business is ready and available for mobile visitors and customers.
Get your site mobile ready – There is some adjustment needed with regards to making sure your site renders well on mobile devices. Don't leave this to chance, thinking it will pop up "good enough". You've got precious little time to make a good impression, by some estimates less than ten seconds, and if you spend all of that loading your page, the result is going to be that most people will leave before even viewing your page.
Watch sizes and content – Obviously small screens are harder to read and act upon. Don't load you mobile pages with a lot of textual content that no one is going to take the time to read with their phone. Use brief, bulleted text chunks, along with optimized images and call to action buttons large enough to click on easily!
Initiate an engagement strategy – Don't just leave them hanging: reply promptly to comments and concerns, and particularly complaints. Also, make regular connections with those that want to engage your brand.
Claim your directory listings – You'll want to be sure to claim any listing you find on local directories, and create them where you don't. Stay consistent in the information you post on each site, so visitors and search engines can easily find you.