Use These 7 Conversion Tips to Make More Sales in 2015
The lifeblood for any online business for profit is conversions, and the best way to ensure those are the best they can be is by conversion optimization.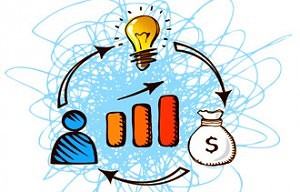 Even the smallest variation can increase or decrease conversions, so you'll want to get really good at this!
There are endless ways to help you improve your conversion rates, but here we'll focus on 7 tips that can make a huge difference.
7 Tips for significantly better conversions
Don't give a lot of options – One of the most sure-fire ways to get people to abandon a cart or web form is if you ask for an excessive amount of information. Likewise, even showing a great number of choices can freeze potential customers into inaction, and thus lose the sale.
Test everything – Leave nothing to chance. Even a single word in the wrong place can make a huge difference. Same applies with images and calls to action. Running A/B tests are the most informative, and much less time consuming than multivariate testing.
Know your colors – Colors evoke emotions, and if yours are producing a message in opposition to your sales message, you've got a problem. Be sure you understand the science of colors as they apply to sales.
Videos and images are powerful – The brain processes visual media 60,000 times faster than textual data. Not just any images and videos will do however, as you still need to test these as well.
Optimize your calls to action – Likewise the shape, color, text and placement of your calls to action and buy buttons need to be carefully thought out and tested.
Take away unneeded navigation – Which when it comes to your sales pages, means everything but the call to action buttons. Don't give your prospect the chance to be distracted from the action you want them to take.
Rely on data, not emotion – Be sure that your decisions are informed by data, and not emotion. Even though you like something doesn't mean it will convert. Test and be ruthless when it comes to conversion optimization!