Check Out How Using Paid Ads for Your Content Can Pay Off!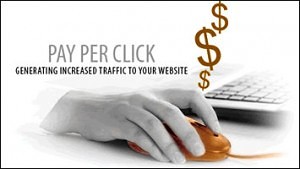 Since there is no argument that now is the age of content marketing, the question then turns into how can we have our content noticed among the sea of competing voices out there?
It's no simple task. It used to be easy, but not so anymore. Nowadays, unless you have a huge list or have established authority in your market, you're going to need to work be heard.
One way people are getting their content seen and shared is through the use of something called paid social promotion. You might not have heard of this before, so let's define it and see what it can do for us.
What is paid social promotion?
Paid social promotion, or paid social ads, is the practice of buying ads that promote your content. Ever since social networks have practically taken over the Web, and brought words and concepts like virality and social sharing into our consciousness, it was only a matter of time before marketers discovered a way to exploit this. What's more, it's a lot better than before, as the potential to reach an audience far greater than your own, right this moment, for pennies is something no one with any sense should discount.
Which social platforms should I use?
It seems you can find new ad platforms springing up every day, but for our purposes we'll stick with several you may already have head of.
Facebook – Facebook ads are the top platform to work with at this time, for practically any purpose. The targeting capabilities alone, combined with the prospect of being able to reach a vast audience not yet your own is extremely attractive. In addition to that, the ad platform itself is really easy to use, and can be very cost-effective.
Twitter – Using Promoted Tweets can work extremely well for promoting your content, and Twitter also offers you the ability to target prospects by keyword and followers.
LinkedIn – Sponsored Updates from the LinkedIn platform are extremely powerful, and especially useful if you are a B2B.
Reddit – Reddit is full of rabid users, and using the niche ad option on their ad platform is the best choice here. This can send an avalanche of traffic very quickly!