What You May Not Know About Social Media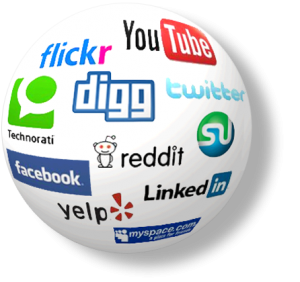 There is a lot to know about social media. In addition to the reality that it's changing completely every few seconds, no one is swift enough to keep up on best practices for all of the various platforms. Understanding that, let's have a look at a few of the many things we DON'T know about social media.
It's a mindblowing opportunity – The possibilities of reaching vast untapped audiences that you would never have had a shot at in a million years, and all for free or a very small outlay, should get any marketer with even a thread pulse excited. This has got even giant brands leaping into social media with passion.
Valuable, visual content wins the day – As it has mushroomed in terms of opportunity, it has also become so large that content that screams "mediocre" will be consigned to the virtual dust bin. Moreover, if your content either is or includes a visual element, like images or videos, so much the better! Everyone is far more likely to watch than read these days.
Engage your audience – One key to making sure your audience gets to be more than visitors passing through is by the use of engagement. Make an effort to engage frequently, answering people when they've got concerns or questions, as well as speaking directly to them online via your pages or social media. It will pay off!
Post often – If you decide to post once a week, or when Jupiter is in some sort of phase, you'll be rather lonely when it comes to social interaction. Put your company out there on a consistent basis. You'll know quickly what number is right for you.
Strive for quality – If the main source of your content is a tattered book of quotes, many from people you've never even heard of, then you may want to rethink your strategy. Feed your audience interesting, engaging and useful content that is designed to help them. You'll find that they may actually come around more often when that happens.