How to Run Your Business on Facebook without Hurting Anyone!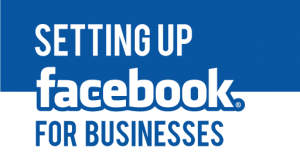 We all know that Facebook has a tremendous reach, and that it has enormous potential for your business. What you may not know is how you can effectively use Facebook in your business.
There are some definite do's and don'ts with regards to using Facebook for business, and the thing you don't want to do is to have yourself or worse, your brand, seen as a marketing parasite that's just there to take their money. (Whether that's true or not)
Take a look at what to do and what not to when marketing your business on Facebook!
Do:
Be quick to respond – If you leave people hanging for days or weeks before getting back to them, you've already lost.
Briefer is better – Research now shows that posts of less than 80 characters are 66% more likely to be engaged with.
Build your page organically – Building a popular page on Facebook is better done through having readers recommend and share you. You can help it along a bit by running a Like campaign to a targeted group.
Ask questions – This will engage like nothing else!
Post great content – No one will share your content if it's mediocre. Make sure you are sharing something you would want to read, and more importantly that your audience would as well.
Have a regular posting schedule – You'll need to test this for yourself to see what your audience wants, but it's safe to say that 1 time a week isn't enough, and a few dozen is too many, unless testing proves different.
Use the Facebook ad platform – Probably the best PPC platform available to the public at large, it's a fantastic way to expand your reach.
Be sure to share – Let the world know about your content by sharing it across all your channels and platforms.
Engage – Get to know your audience and directly talk to them, It will pay off.
Don't:
Constantly sell – If all you do is pitch your audience, they will inevitably move on.
Ignore people – Don't answer people and you'll never see them again.
Post lengthy tomes – Shorter work s better here. What you should do is tease your longer content and link out to it.
Buy likes – A fake audience is worse than no audience. We've all seen Facebook Pages with thousands of fans and zero interaction.
Post irrelevant content – Don't treat this as your personal Facebook page: this is for your business so ensure that it stays relevant.
Related articles:
Facebook Advertising Tips