Check Out How to Create Content that Drives Traffic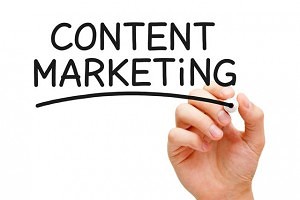 You might have believed that you had content marketing covered when you've managed to post more often than once a week to your site or blog. The truth is, if you'd like it to finally bring the awesome results you're always hearing about, it's a bit more involved than that.
The good news is though, that crafting and producing this type of traffic sucking content isn't as hard as it may appear on the surface. What it calls for is using different forms of content in ways that feed off of each other, particularly the visual types.
Let's take a look at some of the best types of traffic-driving content, and how to make that really work for your site.
7 Tips on how to create content that draws traffic to your site
Create an infographic – We all love visuals, and infographics have etched out a special place in our hearts. They are compact, informative, and best of all for us, easily sharable!
Case studies – People are dying to know, step by step, precisely how to do things. If you're able to present a case study that got excellent results, your content will get ranked, go viral, and garner lots of looks.
Create a tutorial – Solving a challenge for your audience with a step by step solution is a sure way to get lots of traffic for a very long time.
Videos – People watch tons of video every month, and if you can come up with a smart, well-done explainer video for your site and market it intelligently, you will have created a traffic stream that will astonish you!
Podcasts – Podcasts are all the craze now, as people love to listen (even in meetings sometimes!) when they aren't able to watch. Moreover, it is a great medium for their smartphones, which can be tiresome to watch videos on.
Interviews – Set up interviews with authority figures in your market and see your content get shared near and far.
Create an epic post – Although this is not something you can pump out every day, becoming recognized for producing long form content people want to share and read is really good for your brand!