Content marketing is a major part of any Oklahoma City Internet Marketing and SEO process. By now, you must be tired of hearing the phrase "content is king", but that phrase actually holds truer than ever. With different search algorithms rolling out faster than you would like, quality content marketing is playing an increasingly important role in improving your visibility in search results. It's time to step up your game with your content marketing efforts.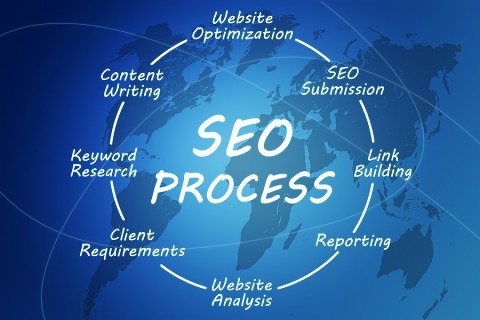 Evaluate Your Efforts
Before you try to change anything in your present strategy, you must first find out where it stands. Evaluate your past efforts by measuring data and analyzing to see where your weakest points are. This way, you will know exactly why your strategy is not working and what you need to change to get better results.
Back to Basics
Not sure where to start? It's always a good idea to retrace your steps and go back to the basics. Your strategy should prioritize four basic principles: building your reputation, improving your visibility, encouraging audience growth, and being relatable in the eyes of your readers. With these guidelines in mind, your content marketing strategy should head in the right direction.
Get to Know Your Market
The best way of finding out what type of content to produce is learning from your target audience's interests and behaviors. Analyze data from searches to see what your potential customers are really interested in. Once you've discovered the type of content and trending topics that work for your sector, you can begin creating content that your target market would enjoy more. Go the extra mile by analyzing your top competitor's strategies as well.
Optimize for Search Engines
Once you've produced content that would be both entertaining and informative to your audience, you would need to optimize it for search engines. This way, your audience can find your content as they search the internet given that you used the right keywords. Identify the best keyword to use for your topics and keep a strict schedule for posting. Also, optimize for local searches by adding location-specific information to the content. Lastly, use quality links from thought leaders and trusted sources to help search engines relate your content to other relevant pages.
Your content marketing will surely be improved by following these tips. You can acquire other effective advice and high-quality services from reliable Oklahoma City SEO companies like iConcepts Marketing, LLC.
Sources:
Your First Steps In Content Marketing, Search Engine Land
A Content Marketer's Guide To SEO: A Checklist, Search Engine Land