Using Social Media to Recruit Talent Effectively
Utilizing Social Media as recruiting tool offers many advantages, but if used incorrectly you could be spinning your wheels. We find this article written by Leona Matson of webrecruit to be right on target. There are definitely some challenges to using this method effectively and we believe Leona covers some of the most important topics very well.
If you're responsible for your small business' recruitment, then the chances are that you have at least considered using social media to attract and source talent.
But without understanding how and why you should use social media when recruiting, you could just be wasting valuable resources.
In fact, one of th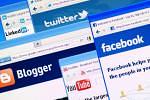 e most frequently asked questions we hear from small businesses looking to recruit is where should they begin with social media?
Although the social media landscape spans a multitude of platforms such as Instagram, Pinterest, Tumblr, YouTube, Google+ and more, as a small business, it's likely you will be able derive massive value from using just three of the main platforms: Twitter, LinkedIn and Facebook.
Here are some of the ways you can use these key social platforms to help your small business' recruitment.
LinkedIn
Create a strong company profile. Use an impressive headline summarising your company and include plenty of skills and keywords. That way, your company profile will show up in search results when potential candidates are looking.
Tell your story and catch the eye of prospective talent. Describe your culture, showcase awards and achievements, and outline areas to make an impact in the business.
Join relevant groups. It's a great way to network and meet potential employees. Earn the trust of others and promote yourself as a thought leader by contributing to discussions.
Encourage your followers to share, like and comment on your posts. If they do, your posts will be shared within each of your followers' network, giving your employer brand even more exposure.
Update your email signature. Ask employees to hyperlink their email to your LinkedIn company page. Since email is the primary communication tool for many professionals, it's a great starting point for connecting with others.
Twitter
Share content that stands out. Without interesting information, your Twitter account will not get a lot of interest. Likewise, when you retweet someone, customise the copy.
Help never goes unnoticed. Respond to questions by your Twitter followers and go out of your way to help solve issues. It's a great way to build a relationship with your audience.
Return retweets. Share other people's tweets by retweeting posts that will be of interest to your followers. Retweet your most passionate followers and hopefully they'll do the same for you. Don't forget to thank them when they do.
Post your latest vacancies complemented with commentary. Your tweet should encourage people to take action. Experiment with how to catch the reader's eye and ensure to tweet a combination of messages.
Repeat tweets. The Twitter stream moves very fast so it's likely most of your followers won't even catch your first tweet. If you're sharing some exciting information, schedule multiple tweets using a platform like Hootsuite.
Facebook
Make your company page the heart of your audience. Produce a steady stream of engaging content focussed on the people that you want to reach.
Share photos. Offer a visual of what it's like to work for your company and showcase your cultures, values, employees and work environment.
Ask your network to share content and ideas. This will help you to build engagement and relationships with your fans, and ultimately, a talent pool.
Get creative. Entice people to check out your job postings by linking them to interesting articles or quotes.
Be helpful. Post relevant, useful content and respond to questions with a human touch. Get your employees involved and let them use Facebook in the workplace as a professional tool where they can build connections.
By Leona Matson, Webrecruit
The tips Leona provides are certainly some of the most effective methods to use when Using Social Media to Recruit Talent; for help and to learn more about effective use of Social Media, contact us today.