What's a business owner to do?
Recently there was a news item from the Orlando, Florida area regarding Yellow Pages. What makes an ubiquitous book like the Yellow Pages a news story? Exactly that! They are everywhere! Evidently, at least in the Orlando area, something is going to be done about it.
It doesn't matter if you are a small business owner or a consumer, you have the same problem. Which book do I use? The consumer is only going to keep so many Yellow Page books and a business can only afford to advertise in a few. Of course both parties are looking for the same thing — Results! Either you want to find what you are looking for in the Yellow Pages you decide to keep – or – you want sales from the book you decided to advertise in.
The interesting part of all this is that many consumers and some very tech savvy business owners have already solved the problem. They stopped using phone directories and have opted for a faster, less expensive option.
What is it?
The Internet! If you go to your favorite search engine and type in the words "yellow pages" you will find over 450,000,000 results. Whatever you want to know about Yellow Pages from online to offline is there. Of course you will find many online Yellow Pages to help you find anything from A to Z in your area also.
If you are a business owner and you are not online with your business now, you should be looking into it immediately. The costs are dramatically lower and if you do it right the results are great. The buzzword that you have to familiarize yourself with is "local search". What that means is if someone in you area is looking on the Internet they will type in something like "Barber, Specific City, Specific State" and you want your barbershop to come up.
Statistics are now showing that there are more people going to their computers than picking up their Yellow Page Book. Most people will do an online search for products and product reviews before they go to make their purchase locally. Just think if you could be the business that answers their questions, gives them product reviews, and the business where they go to buy what they want.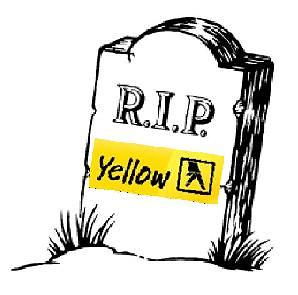 Orlando, Florida may be on to something. But do we need government in the market telling consumers and business owners how many Yellow Page books they can have? The market is already making its choice. Yellow Page advertising is getting very expensive, and putting an ad in all of the books is impossible. Consumers aren't using Yellow Pages like they did in the past. So you can bet in the near future you will see many of the Yellow Page books going out of business as business owners go more and more online to attract customers.