Positive Steps You Can Take When Your Website Ranking falls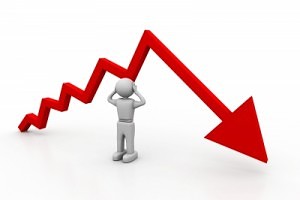 It's possible that you've been there. You get out of bed one morning and you can't find your site in its customary high first page ranking in Google. You search in vain through page 1, 2, 3 and 4. Then you find it, down on page 5, effectively invisible so far as web traffic goes. Website ranking can cause significant problems in your bottom line.
Before doing anything radical and bloody, we'd like to offer you some sensible steps to take that can minimize the freefall your pages may be in.
Changes in website ranking happen daily, but larger shifts as a result of an algorithm change are more dramatic, and can wreak havoc. Even though this is not at all within our control, take a peek at these 5 ways you can help control the damage.
5 Actions you can take to minimize a drop in rankings
Monitor your site and rankings – If you haven't already done so make sure you are monitoring your site and keyword positions. This is a good way to avoid surprises, as well as see where you need help.
Get more social – Having more of your content shared on social media is an effective counter measure you can use to help minimize a rankings drop. The links and traffic will demonstrate to Google that your page is indeed still relevant and popular, and will help.
Check Webmaster Tools – Have a look inside your Google Webmaster Tools account to see if you've incurred any penalties or if there are suggestions for your SEO. This could illuminate your issues quickly.
Check your SEO – Along with the step above, review your SEO, especially on-page, and see if you are missing any elements that should be present. Look at titles, descriptions, alt tags, and duplicate content issues. Resolve these and it might be a major help.
Diversify your content and linking – Continuing to produce quality content and getting links still matters. Make an effort to diversify your content topics, (while still staying relevant) and also the links coming into those pages if you can control it.
To learn more about how we can help you improve your website ranking call today 405-896-8656.